You expect quality car care – you want a mechanic who will listen – you hope for honest and accurate estimates.
---
We think you deserve one place that offers it all!
For more than 30 years, Long's Car Care Center has been one of the best auto repair shops in Woodinville. Owner Randy Long is a member of the community and from the very beginning stressed that we put our client's needs first …always.  It's his dedication to service that he instills in every employee that has evolved into our Five-Star Service Philosophy.
Providing the best service, from oil changes to complete overhauls, is our passion. We hire ONLY ASE certified mechanics to ensure you get the best working on your car.  We're also proud of our 22-year history as a AAA approved auto repair shop – the only one in the Woodinville area.
Providing quality car care isn't enough – you already expect that and we DEMAND it! As a locally owned, family operated business, we do more than just provide quality service – we treat every customer like a good neighbor. That means we truly listen to you and work to understand your concerns.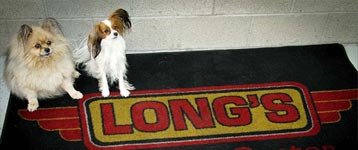 We also keep accurate records of your vehicles' repair history and notify you of recommended car maintenance needs. The way we see it… if we can take care of your car; that leaves you one less thing to worry about in life. Making life easier for each other is what good neighbors do!
Giving Back to the Community
At Long's we believe that to truly belong to a community, you have to give back. That speaks to our passion of service. Toward that end we support the following organizations:
Teen Northshore
Teen Northshore monitors and advocates on behalf of the needs of Northshore youth and their families. They promote recreation, education, life skills, employment and training. In addition to other activities they how to operate as a youth liasons among businesses, private and public schools
and agencies.
Helping Local Families in Need
Assisting and supporting the community Homeless